Sherri Monroe
Executive Director | LinkedIn | Email
Sherri Monroe is the Executive Director of the Additive Manufacturer Green Trade Association (AMGTA), a global trade organization founded to promote the environmental benefits of additive manufacturing. Ms. Monroe is focused on driving meaningful change at the intersection of manufacturing and sustainability. She has leadership experience in both the for-profit and non-profit sectors driving innovation development and innovative re-imagining in some very established organizations. Previously she has provided independent consulting services to top-level organizations including Siemens Energy as well as serving as Regional Chief Development Officer and Executive Director at the American Red Cross, Program Marketing and Community Engagement Manager at the American Cancer Society, and Director of Strategic Account Management/Innovation at Seabreeze Engineering a Florida-based systems development firm. Ms. Monroe completed under-graduate studies at Cornell College and earned a Master of Business Administration at Rollins College in Winter Park, Florida.
Brian Neff is the Chief Executive Officer of Sintavia, a designer and additive manufacturer of advanced propulsion and thermodynamic systems for flight and launch customers. Mr. Neff founded Sintavia in 2015 after working with metal additive manufacturing at CTS Engines, a jet engine MRO he acquired in 2010. Prior to CTS, he was the President of Southern Air, a wide-body cargo airline, from 2007 to 2009, and was its CFO from 2003 to 2007. Mr. Neff holds a BA from Dartmouth College and an MBA from Columbia Business School.
Kennet Almkvist is the President Product Area Customization Technologies at Höganäs, the world leading metal powder producer and leader in metal powder printing solutions with metal powders catering to all different printing technologies. Mr. Almkvist has 20 years of experience in metal powders within 3D printing and has been employed at Höganäs since 2018. Previously, he held the positions as VP BU Surface Technology & Advanced Ceramic and Metal Powders at H.C. Starck GmbH, and BU manager at Bayer AB Nordic. Mr. Almkvist serves on the board of directors at AMEXCI AB. He earned a M.B.A. at University of Reading – Henley Business Management School and studied chemistry at Umeå University and Luleå University of Technology.
Rosa Coblens is the Vice President Sustainability, Public Relations & Global Internal Communications at Stratasys – a global leader in polymer 3D printing solutions for industries such as aerospace, automotive, consumer products, and healthcare. For over six years, Ms. Coblens has held several positions at Stratasys focused on corporate social responsibility, employee engagement, strategic communications, and PR. Previously, she was Head of Global Internal Communications at NICE Systems, the worldwide leading provider of both cloud and on-premises enterprise software solutions. Ms. Coblens received an Executive MBA, MA in Non-profit Management, and BA in Art History and English Literature from The Hebrew University of Jerusalem.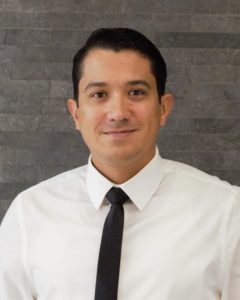 Jose Crespo is General Manager at QC Laboratories Inc., an industrial and commercial non-destructive testing laboratory (NDT) with branches in Hollywood, Florida and Cincinnati, Ohio. Mr. Crespo is a non-destructive testing and inspection professional and a U.S. Air Force Veteran with 18 years of experience in aerospace and NDT processes for the additive manufacturing and space industries. He also has extensive experience in FAA Part 145 shop creation and development, landing gear overhaul and repair program development, DER and repair specification writing/development, aerospace surface coatings and electro-plating, Nadcap Process Accreditation, ISO9001 / AS9100 & AS9110 quality management systems, and training.
Michael Kenworthy is Chief Technology Officer and Vice President of AM & Materials at Divergent Technologies. He has focused on disrupting conventional products working with various novel manufacturing and material technologies that were successfully delivered into series production. Divergent's multi-material production system technology eliminates tooling and drives radical innovation, capital reduction, and sustainability in vehicle manufacturing. They built the Czinger 21C, the world's first 3D printed Hypercar, containing hundreds of generatively-designed AM components. Prior to Divergent, Mr. Kenworthy was the Chief Engineer of AM at Honeywell Aerospace and Technology Program Leader at GE Aviation. He earned a BS in Mechanical Engineering from MIT and a Master of Engineering from Univ. of Wisconsin – Madison.
Jonah Myerberg is Co-Founder, CTO and SVP of Global Engineering at Desktop Metal where he is responsible for leading the technical direction of the company's 3D printing solutions and driving global engineering efforts. He has held senior positions with a variety of organizations focused on high performance battery development, including A123Systems where he led the motorsports business unit. His products were adopted by Formula One teams including the McLaren, Force India, Mercedes Benz, and the Porsche 919 team which won the 24 hours of Le Mans in 2015 and 2016. Mr. Myerberg earned his B.S. in Mechanical Engineering from Lehigh University and his M.S. in Mechanical Engineering and Manufacturing from Johns Hopkins University.
Tadaharu (Ted) Watanabe, Ph.D.
Board Director
Ted Watanabe is General Manager of Innovation Business Division, operating the businesses of Additive Manufacturing, Advanced Electronics and Biotechnology at Taiyo Nippon Sanso Corporation (a part of Nippon Sanso Holdings, Global Industrial Gas Supplier). Dr. Watanabe has held various positions of innovation and business development within the group and led over ten venture investments. Previously, he was the Vice President of Corporate Business Development at Matheson Trigas, a U.S. subsidiary of Nippon Sanso Holdings. He also served on the boards of directors at various technology ventures including Jilin OLED, Pioneer Materials Inc. and RASIRC Corporation. Dr. Watanabe received a Ph.D. in Material Engineering from Yamanashi University and an MBA from the University of Colorado.
Interested in Joining Us? Get in Touch!