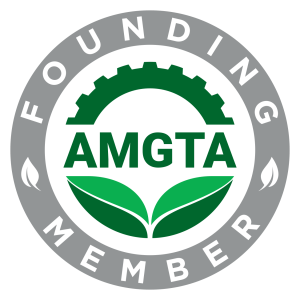 Divergent has invented a complete manufacturing solution to address system level challenges. The Divergent Adaptive Production System (DAPS) is a complete software hardware solution designed to replace traditional vehicle manufacturing. To make the complex simple, it is a complete modular digital factory for complex structures. Given a set of digital requirements as input, the machine automatically computationally engineers, additively manufactures, and assembles any complex structure. The system is able to move seamlessly between manufacturing different vehicle models.
ExOne is the pioneer and global leader in binder jet 3D printing technology. Since 1995, we've been on a mission to deliver 3D printers that solve the toughest problems and enable sustainable, world-changing innovations. Our 3D printers transform powder materials —metals, ceramics, and sand — into precision parts, metalcasting molds and cores, and tooling. Manufacturers use our technology to save time and money, reduce waste, improve flexibility, and deliver products that were once impossible.

Q.C. Laboratories, Inc. is an industrial/commercial non‐destructive testing laboratory (NDT), incorporated in the State of Florida in 1965 with branches in Hollywood, Florida and Cincinnati, Ohio. The company's expertise is in providing all disciplines of non‐destructive testing services for aircraft, aerospace, and space materials, especially in areas of additive manufacturing. The company's proprietary NDT techniques for additively manufactured components are among the most advanced in the industry.
Sintavia is the global leader in applied additive manufacturing for the Aerospace, Defense, & Space industry. With high‐speed printers co‐located alongside precision post processing equipment, a full complement of mechanical testing equipment, and a full metallurgical and powder laboratory, Sintavia is able to optimize parameters, serially manufacture, and audit quality parts for aerospace applications. Sintavia is committed to the highest quality standards in the industry and holds multiple Nadcap and other aerospace accreditations.

For over 30 years, Stratasys, a global leader in 3D Printing solutions, has helped people and organizations around the world to reimagine the way they design and make things. The company's broad portfolio of polymer technologies includes FDM®, PolyJetTM and stereolithography systems. Stratasys 3D printers, materials, software, professional services, and on-demand parts transform the product lifecycle from design through manufacturing and end use parts. The company provides tailored solutions for industries including aerospace, automotive, rail, healthcare, consumer products, and education.
Modern industry has come of age through the use of a variety of industrial gases including oxygen, nitrogen, argon, and many others. With an abundant experience and unique technological development capabilities, the Taiyo Nippon Sanso Group, as a member of the Nippon Sanso Holdings Group, supports a wide range of industrial sectors, including steel, chemicals, electronics, automobiles, construction, shipbuilding, food/beverages, and medical care.
Interested in Joining Us? Get in Touch!